Lengericher Damm 25
48369 Saerbeck
Email for orders: bestellung@gfs-topgenetik.de
Tel. +49 (0) 25 74 - 93 74 21
Fax. +49 (0) 25 74 - 93 74 50
Otherwise, please feel free to leave us a message!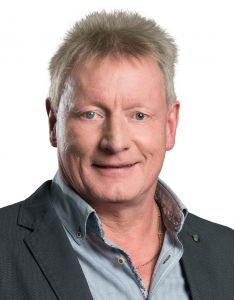 Station Manager: Ludger Brinkmann
How to reach us

A1, Ladbergen exit towards Saerbeck - take a right towards Kanalhafen, turn right at the intersection on the right, turn left after about 3 km onto the Lengericher Damm towards Saerbeck, behind the canal on the right.
Privacy notice: Click here to load external contents from maps.google.de. Personalised data may be transferred there, and external cookies might be set. Learn more at maps.google.de's privacy notice.
Short Facts
The Saerbeck and Kiebitzheide barns hold around 550 boars
Of these, one barn (Saerbeck 51) is a Topigs-exclusive site
Visit our boar database to see our current boar stocks
Saerbeck barn production days: Sunday, Monday, Tuesday, Wednesday, Thursday, Friday
Kiebitzheide production days: Sunday, Monday, Wednesday, Friday
A central laboratory is responsible for the semen from all barns
Saerbeck has a HyPacker, GFS's largest filling machine for semen
The Saerbeck stud farm features a large presentation room for boar inspection
Ladbergen is the central warehouse for semen and is the heart of GFS's internal semen logistics
Ladbergen is the central warehouse of GFS-Top-Animal Service GmbH