AI boar station Fischbeck
Fährstraße 5
39524 Fischbeck
E-Mail for orders: fischbeck@gfs-topgenetik.de
Tel. +49 (0) 39 32 3 - 79 79 0
Fax. +49 (0) 39 32 3 - 79 79 10
Otherwise, please feel free to leave us a message!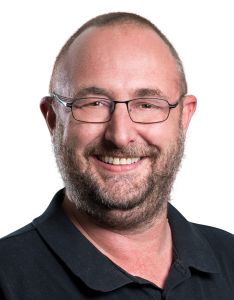 Order times
Delivery days: Monday, Wednesday, Friday.
Deliveries can be made via a parcel service outside these delivery times.
Click here for detailed ordering information.
Station Manager: Adriaan Dingemanse
EU marketing authorisation number:
How to reach us
Take the A2 to Magdeburg, take the Magdeburg centre exit on the B189 towards Stendal - after 50 km on the B188/B189 turn towards Rathenow - after 5 km stay on the B188 towards Rathenow - take the first exit after the Elbe bridge, then turn right after about 10 km on the B107, then turn right after about 1.2 km to Fährstreet (Fährstrasse).
Privacy notice: Click here to load external contents from maps.google.de. Personalised data may be transferred there, and external cookies might be set. Learn more at maps.google.de's privacy notice.
Short Facts
The barns in Fischbeck and the Rehweg have a capacity of about 550 boar
The Rehweg barn is a PIC-exclusive site
Visit our boar database to see our current boar stocks
Two separate laboratories are responsible for semen from the Fischbecker main barn and the Rehweg barn
Production days: Sunday, Monday, Tuesday, Thursday