Alte Bislicher Straße 25 a
46459 Rees
E-Mail for orders: bestellung@gfs-topgenetik.de
Tel. +49 (0) 28 57 - 91 32 21
Fax. +49 (0) 28 57 - 91 32 50
Otherwise, please feel free to leave us a message!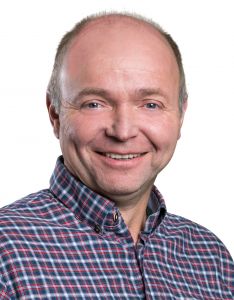 Station Manager: Norbert Bauernfeind
How to reach us
From Wesel take the B8 towards Rees, at the Bergerfurth turn left towards Bislich, then the GFS barn facility is about 2 km on the right; the laboratory and administration centre are about 200 m behind the barn facility.
Privacy notice: Click here to load external contents from maps.google.de. Personalised data may be transferred there, and external cookies might be set. Learn more at maps.google.de's privacy notice.
Short Facts
The Rees Station holds about 340 boars
Visit our boar database to see our current boar stocks
A central laboratory is responsible for the semen from the three barn facilities Rosental, Kleiner Grindshof and Grindshof
Production days: Sunday, Monday, Wednesday, Thursday, Friday
Being close to the Dutch and Belgium borders means that exports are sent from the Rees Station, where
Top Animal Service GmbH also has its own warehouse