How does the GFS Combi-App work?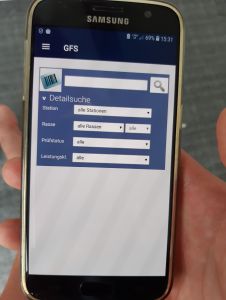 You can access the GFS boar database anywhere, 24/7:
Search for your boar using the name or herd booking number in the app.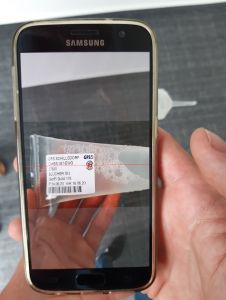 Or scan the barcode on the semen dose using the app for key information on the boar to be sent directly to your smartphone.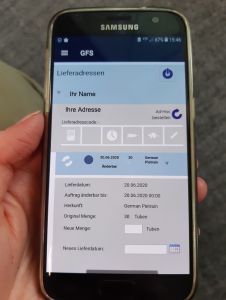 Before you order semen in the app, you need to link your member account with the app.
The login is identical to the one you use on the GFS website for the boar use analysis.
Please call the office by phone 02593- 913-0 to register.
You can pre-order quickly and easily or change the number of doses in your subscription/standing order.
The app confirms the change in order as soon as a GFS employee has processed the order.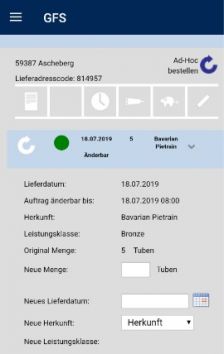 Your benefits at a glance:
Order semen at any time, wherever you are
Select boar genetics, number of doses and delivery date
Check and change the order
Confirmation by receipt of the order
Track the order status any time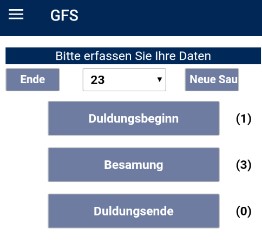 Enter your sow herds in the app.
Determine the optimal insemination time
Immediate check directly in the barn
Enter sows or sow service groups
Evaluate start of oestrus, servicing and end of oestrus
* this tool is currently being upgraded