Internship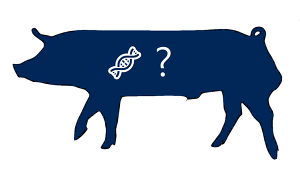 GFS offers the following internships in Ascheberg:
Please bring good or fluent German language skills.
Internship in genetics / agricultural science
For agricultural science students we have an internship in progeny testing and boar selection lasting at least eight weeks. During the internship you will get to know GFS progeny testing and learn the statistical basics for data analysis. There is also the opportunity to collect data and gain experience for technical, bachelor's and master's theses.
Internship for veterinary medicine students
We offer an internship of at least eight weeks in which students of veterinary medicine can shadow our station veterinarians in boar health care. The internship also offers the chance to work in the semen laboratory, semen testing, with the opportunity to gain an insight in to fertility consultation, riding along on scanner visits and corresponding data entry and processing.
School placements
We offer school placements in the commercial field. This gives school pupils an insight into accounting, administration and purchasing & sales