AI boar station Ascheberg
Otherwise, please feel free to leave us a message!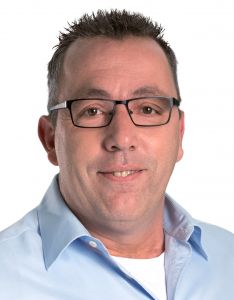 Order times
Click here for detailed ordering information.
Delivery days: Monday, Tuesday, Wednesday, Friday, Saturday.
Station Manager: Michael Kleine
EU marketing authorisation number:

How to reach us
From the A1 highway, take the Ascheberg exit towards Ahlen, after approx. 200 m turn right towards Ascheberg, after entering the town turn left at the roundabout towards Herbern, sign GFS is signposted after approx. 3 km, turn left over the highway.
Privacy notice: Click here to load external contents from maps.google.de. Personalised data may be transferred there, and external cookies might be set. Learn more at maps.google.de's privacy notice.
Short Facts
The Ascheberg site has space for around 510 boars
The Herringer Heide (bei Hamm) barn is a PIC-exclusive site
Two separate laboratories process the semen from the Oldefeld, Lütkebauer and the Herringer Heide sites
Oldefeld and Lütkebauer production days: Sunday, Monday, Tuesday, Wednesday, Friday
Visit our boar database to see our current boar stocks
Herringer Heide production days: Sunday, Tuesday, Thursday, Friday
The semen from the other GFS sites can also be accessed via the daily station exchange with the central warehouse in Ladbergen and the sophisticated GFS logistics network
The Ascheberg station is also GFS headquarters with around 150 employees at the Ascheberg site
Site for the order centre, the genetics office, seminar rooms, administration and the offices of Top-Animal Service GmbH